Performance Monitoring & Reporting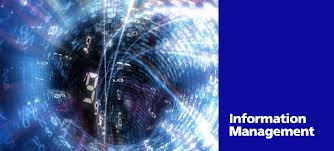 Sustainment Performance Management System (SPMS)
Our member KoBold Group is currently delivering the Sustainment Performance Management System project for the Capability and Sustainment Group (CASG).
The CASG Monthly Reporting System was spreadsheet based, reliant on disparate and poorly configured spreadsheets, with little uniformity, process control or collaboration.
The Directorate of Sustainment Measurement & Analysis (DSMA) recognised the need for a contemporary reporting environment within a collaborative portal supported by structured data based on Product Schedules. KoBold Group was engaged to assist DSMA in an agile and collaborative development approach. ThoughtWeb© provided this adaptive platform.
A single, web-based software tool, using the ThoughtWeb adaptive platform, was implemented as a solution. The SPMS establishes monthly reporting to senior, middle and line managers that allows them to visualise the performance of sustainment management reporting. Integrating a workflow functionality, gave visibility of the business process to relevant stakeholders each month.
The SPMS has a built-in metric framework to measure key performance, health and analytical metrics. It generates charts and displays for every sustainment product and reporting cycle, using historical and current data.
SPMS delivers a managed monthly workflow that allows managers to see how sustainment management reporting is performing at a glance. This gives the government confidence Defence assets can meet its commitments and conduct future operations.
Project Monitoring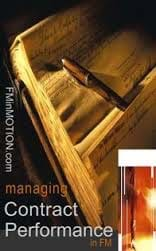 Department of Defence's P3M3 obligations
Our SME member Pcubed was engaged by CIOG to fulfil the Department of Defence's P3M3 obligations as requested by the Department of Finance and Deregulation. They carried out a certified P3M3 assessment which included quality assurance oversight by APMG (the certifying authority). As part of this engagement Pcubed developed a project, programme and poOur member is now assisting CIOG to implement elements of its improvement roadmap. The Project Central tool is essential to achieving the goals of the P3 Program.
The Project Central platform is used to for embedding the CIOG project, program, portfolio processes and frameworks as well as providing the Portfolio Management Office with the ability to analyse project information for the CIOG Executive, SROS, Project Directors and Project managers. The system requires sustainment to ensure that users are provided a level of support that helps drive maturity in project, program and portfolio management. Sustainment indicatively includes business system support, user training and break fix and technical support.
Other deliverables include:
Report specifications
Solution Design
Systems integration (HR > Project Server, Finance > Project Server)
Business requirements gathering and workshops
Training for Project Managers and Users
Support and Maintenance
Advanced SharePoint configuration and customisation * Advanced Project Server configuration and customisation
Advanced Project Professional configuration and customisation
Creation/development of data warehouse
Integration with line of business (LOB) applications
Development of data analytics solution
Operational Data Collection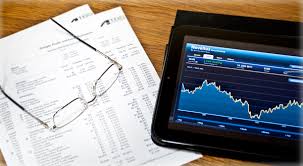 FFG class Operational Data Collection System
Development of an electronic operational data collection tool to be used across the FFG platform – includes software design and development, hardware [COTS and bespoke], system installation, systems integration, training and in-service support.
Specific activities included - Business analysis – development of the system requirements, risk identification/development of mitigation strategies, identification of in-service and regulatory/governance constraints, identification of the multi-channel approval processes for each aspect of the solution.
Solution design and architecture – documented software functionality, hardware requirements, tagging specification, installation design, business processes/workflows, in-service support, cross reference traceability matrix.
COTS hardware specification and sourcing - touchscreens, PDAs, docking stations, auto-IDs, adapters for FFG power supply, peripherals, EMI and EMC testing, management of repairs and replacement hardware including warehousing a pool of hot swappable spares.
Bespoke hardware specification and sourcing – cabinet design and cabinet installation design, cabinet build, shock testing of cabinet, build of physical data translation device to pass data from the ship's Propulsion Control System to Relegen's application.
Software application built to appropriate MIL standards
System integration with ship's Bell and Data Loggers, design of data output suitable for import into ships maintenance system [AMPS].
Test and trials – bench testing at Relegen's DISP accredited facility followed by a trial single site trial, assisting with SPO performance benchmarking, development of functional test cases and plans, development of UAT plans and acceptance criteria.
Physical implementation [ships, SPO & Trainer] – installation of purpose built cabinetry, IT hardware installation, cabling, connectivity to the ships RHFIE, tagging of assets, initial data feed.
Knowledge transfer - training of FFG ships staff and the SPO, development of knowledge transfer documentation including writing an Australian Book of Reference on behalf of the SPO
Support for the SPO to shepherd the system through the ADF approval/change management processes – Engineering Review Board for installation design, CIOG threat/risk assessment for application security, FISSO hardware certification and RHFIE implementation and Commonwealth legal regarding the veracity and integrity of the system for an Australian Court.
Project management from commencement to implementation to in-service support by Relegen staff with appropriate security clearances and project management qualifications
In-service support – hardware & software support including ongoing training for system users and administrators, advice re end of life, upgrading of hardware and reinstallation, software updates and upgrades, management of hardware repairs and data recovery, warehousing of hot swappable spares, removal of hardware from decommissioned ships and management of hot swappable pool